HÀ NỘI — Việt Nam should focus on a productivity-driven development model to become a high-income economy by 2045, according to the latest report from the World Bank (WB).
The international financial institution launched the 'Vibrant Việt Nam: Forging the foundation of a high-income economy' report yesterday in Hà Nội, urging the country to combine innovation with balanced development and allocation of private, public, human and natural capital to become a richer country.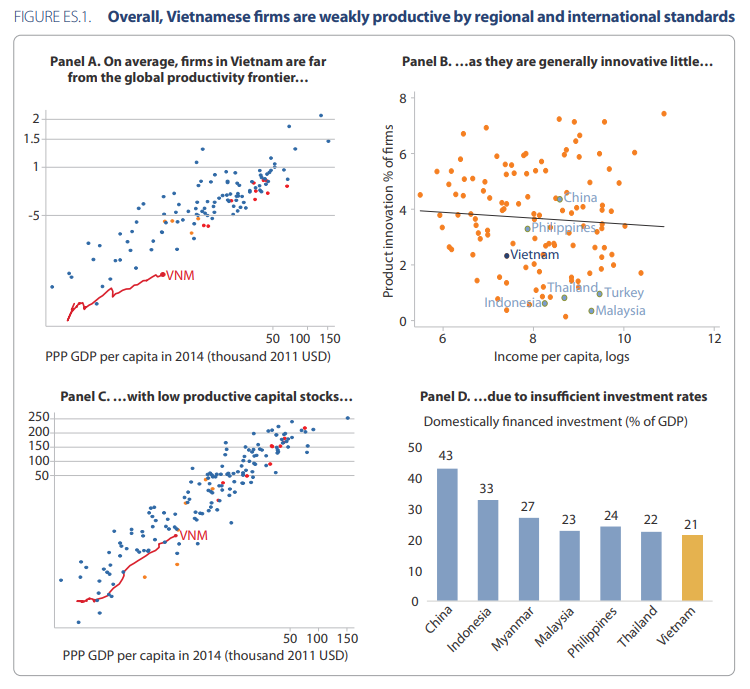 As the Vietnamese Government is preparing its socio-economic development strategy for 2021-30 and a socio-economic development plan for 2021-25, the report recommends policy options to help it maintain the quality growth through more dynamic firms, more efficient infrastructure, skills, and a move toward a greener economy.
"Việt Nam is one of the greatest development success stories of our time. The country, however, is now at a turning point where some of its traditional drivers of growth are gradually weakening," said Ousmane Dione, country director of the WB.
"To achieve its ambition to become a high-income economy by 2045, Việt Nam must put productivity growth front and centre of its economic model. In other words, it needs to grow not only faster but also better," he added.
Robyn Mudie, Australian Ambassador to Việt Nam, also attended the launch and praised the country's development.
"Việt Nam's commitment to bold economic reform has been a major contributor to its remarkable economic success," she said, adding "Australia is proud to have supported this report, which provides clear recommendations on how Việt Nam can harness productivity-enhancing reforms to improve both the quality and equity of its future economic development".
Read full story: https://vietnamnews.vn/economy/717323/viet-nam-should-enhance-its-productivity-to-grow-wb.html
Photo: A worker assembles a vehicle at Thaco's Automobile Company in Chu Lai Economic Zone in Quảng Nam Province. Skilled workers are needed for Việt Nam to develop, according to the World Bank. — VNA/VNS Danh Lam